Commercial Roofing Systems
All Weather Systems is a full-service roofing company offering a complete line of roof services for any sized customer with a building to manage.  We understand that all roof systems are not a "one size fits all" and that each project is unique.  If you are in the process of constructing a new building or planning the replacement of a roof at the end of its life cycle, our company has a solution. We are a roofing company that you can trust.

Duro-Last Roofing
Since 1978, billions of square feet of Duro-Last single-ply roofing have been installed throughout North America. We stand by every square foot with our best-in-class warranties, Quality Assurance department and commitment to providing problem-solving products. Duro-Last will do what it takes to get the job done. We are with you from design through post-installation inspection to ensure that the "Worlds Best Roof" is delivered.
Duro-Last offers complete roofing systems with solutions from Edge-to-Edge and Deck-to-Sky.  Essentially, it is your one stop shop for nearly every part of the roof system.  From vapor barriers to metal edge detail and everything in between. All of these products contribute to roofing assembly best practices making the roof even more durable. Call All Weather Systems today for a no-obligation roof estimate.
Metal Roof and Wall Systems
TIPS is a free Purchasing Cooperative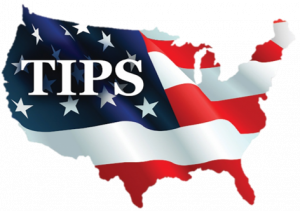 If you are a state funded entity, charitable organization, church, or emergency service provider, this a very simple program available to you.
QUICK FACTS:
Free to Join
Connects members and vendors
Large group buying power
Easy purchasing process
150+ members in Ohio
How do you register to become a member?
Not just any company can become an approved vendor for TIPS. Duro-Last Roofing Inc. is approved which means you can receive pre-negotiated pricing on your roofing projects. The whole process is simplified, and the red tape minimized. No more public bid postings that take weeks and weeks, drawing all different roofers, roof systems and specification making the process very time consuming and complicated.
All Weather Systems has been identified as an Elite Contractor by Duro-Last Roofing. We are highly qualified and eligible to provide services for TIPS contracts!
Call us today to learn more about how TIPS can benefit your bottom line.
Carlisle Syntec

For more than half a century, Carlisle SynTec Systems has been a leader in energy-efficient and sustainable commercial single-ply roofing. With billions of square feet of its single-ply roofing materials sold, Carlisle continues to lead the roofing industry by providing its valued customers with superior products, services and comprehensive building envelop solutions.
From its EPDM membranes to its reflective, heat-weldable TPO and PVC roof systems, Carlisle offers innovation, excellent field experience, superior roof system design and unsurpassed warranties. Carlisle SynTec Systems has the ability to satisfy all your low-sloped, commercial roofing needs, and its nationwide network of first-class authorized applicators, distributors and manufacturer representatives are always nearby to provide you with the ultimate Carlisle experience wherever you're located.